Yoga is in our opinion an excellent form of exercise to help maintain your spine and joints in good order, and can be good for all age groups. However if you are currently in pain or discomfort, you should have an osteopathic check up before starting yoga, as some of the stretches could aggravate your condition and it may be better to wait till you are ready. Do give us a call and we will be happy to advise on your situation.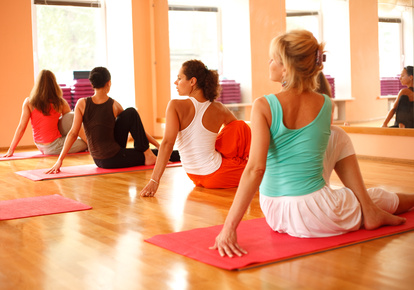 Do go along to a class rather than learning from a book or the web, at home. A trained teacher will be able to ensure you do the stretches properly. After you have been shown the various stretches properly, then to do them at home regularly, in addition to the weekly class. This will accelerate your progress.
There is one form of yoga called 'power yoga' - Ashtanga Yoga which we feel is over zealous and is not following the traditional (ancient) rules of yoga - only stretch as far as is comfortable for you, not as far as someone else can go. So do enquire about the approach to the yoga stretching classes.
Yoga is/ should be relaxing too and most classes finish with a period of relaxing on the floor, so you feel calm and good afterwards.