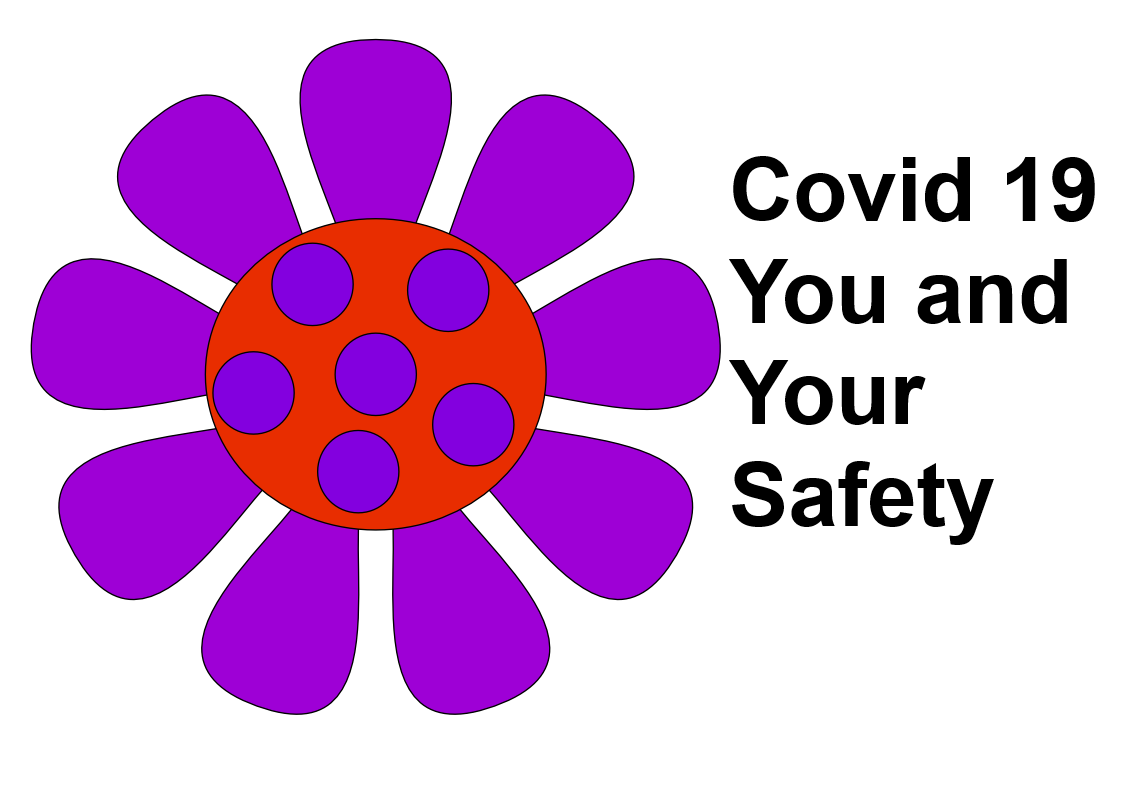 Practice Policy and Patient Safety regarding Covid 19/ Corona Virus
A number of safety measures and policies are now being prepared and implemented in preparation for the reopening of the practice.
Updated 10 June 2020
In order to ensure your safety and that of myself, there will be some differences within the practice and in regard to your arrival.
PLEASE KINDLY READ THESE CHANGES TO THE PRACTICE PROCEDURES WHICH WILL BE IN PLACE FROM THE RESTART OF THE PRACTICE ON 1st JULY.
1. To comply with current guidelines on physical distancing and hygiene, I will be allowing time and space between sessions for, disinfecting the treatment table, airing the rooms and cleaning contact areas, surfaces, handles etc. We request that you help us maintain the measures we have put in place to protect everyone's health.
2. I will phone you before you attend the appointment to ensure that you do not have any of the COVID-19 symptoms (see below point 12). If you have any of such symptoms you should stay at home and call NHS 111.
3. If you feel that you would like a blanket over you when having your treatment, please bring your own as it is no longer medically appropriate for me to cover you with the practice blanket that I used to use.
4. When you arrive please stay in your car until I call your mobile phone number and ask you to come directly into my consulting room, not the waiting room – which is currently not being used. When you come to the consulting room door, I will ask you to sanitise your hands with the available hand gel. I will be taking your temperature with a contact less thermometer to ensure it is normal and there is no risk of your having a mild fever. I will have taken my own temperature reading each morning and again throughout the day, for your safety.
PLEASE NOTE THAT THE TOILETS IN THE BUILDING ARE OPEN TO THE PUBLIC AND I CANNOT VOUCH FOR HOW OFTEN THEY GET SANITISED, SO I STRONGLY RECOMMEND YOU WASH YOUR HANDS VERY THOROUGHLY BEFORE LEAVING THE TOILET.

5. To make sure that there is no overlap with any other patient, we ask you please to come as close to the exact scheduled time of your session or just 2 minutes beforehand to be able to either wash your hands or use hand sanitiser on coming into the treatment room.
6. Unfortunately, in the current arrangement we cannot offer waiting room space either before or after your session, but I hope this will not affect your positive experience of the session.
7. I will be wearing the medical type ll R (moisture filter) masks (not the basic type) and we ask that you kindly do the same. If necessary, I will have one or two spare masks, for emergencies but please do bring your own if possible.
8. We will be temporarily removing all magazines etc. If you come with children who need to be entertained during their treatment, please bring with you what would keep them happy.
9. For ease of payment at the time of your session you will have the option of paying by credit/debit card or BACS transfer if you feel uncomfortable handling cash. If you wish or prefer to pay by cash, I will ask you at the appropriate time to put the plastic notes into an envelope. Being plastic, money notes can be washed in soapy water to sanitise them, which I will then do later in the day.
10. If you are in a higher risk for severe Covid 19 symptoms e.g. if you suffer from diabetes, kidney, heart or liver conditions or are immune-compromised, please contact the practice so that your osteopath can speak with you before coming to, or making, your appointment.
11. Please postpone your appointment if you have been in contact with anyone with Covid 19 virus in the past 14 days. If you wish to bring a chaperone (one only please and they must be from your household), you will need to make sure (as will I when they arrive) that they have not had any Covid type symptoms.
12. Similarly, please postpone your appointment if you have any of the following symptoms:
Cough, shortness of breath, fever/increased temperature, difficulty breathing, chills, new muscle aches, sore throat, recent loss of taste or smell.
13. Remembering that even with these precautions, any activity outside the home increases infection risk, as does the physical proximity of our osteopathic work together. Therefore we may ask you to sign a waiver acknowledging that risk, and acknowledging that all measures have been put in place, to reduce this risk as much as is possible.
14. As osteopaths, our emphasis is not so much on 'fighting the virus' as on attending to everything that supports innate vitality. In addition to what we hope to do through osteopathic treatment, your own health measures are potent immune enablers. Daily exercise, good sleep, nurturing optimism, mindfulness apporaches etc. all augment the efficiency of the immune/lymphatic system, and health of the heart and other vital organs. Eating healthily and avoiding refined sugar, refined carbohydrates and too much fried food lessens the likelihood of unnecessary inflammatory reactions in the body. Garlic, turmeric, ginger, zinc and vitamins C and D are among the many nutritional supports that can help keep the immune system functioning optimally.