30 - 45 YEARS OF AGE in Kent
As we enter our 30's and into the mid 40's we are still being very active with our sports and hobbies, our job demands are increasing and families growing.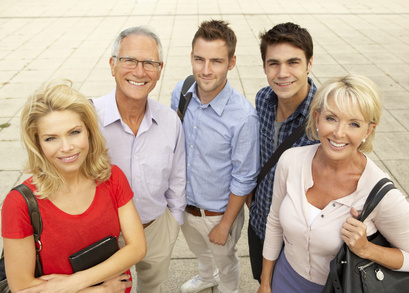 This is a time to re-evaluate your sports and hobbies


During this time our spine starts getting a little stiffer, though not as much as in later years. This is a time to re-evaluate your sports and hobbies to ensure your spine and joints are managing the demands of your activity. If they are, then great - carry on enjoying your activity. If especially if you are entering your 40's and your sport is very physical it may be appropriate to modify it. Much of this will depend on how your spine and joints are working.
An osteopathic check up to ensure that you can still enjoy your chosen sport

As we get more mature, our muscles, spine and joints are not as young as they used to be. We need to take a little more extra care of ourselves. Our healing and recovery time starts slowing down. consequently this is a time to 'take stock' and consider if you should reconsider whether to continue your current sport or consider taking up a less demanding or less contact sport. Naturally this will be your own decision, but an osteopathic check up will be beneficial in helping you to make the correct decisioon.
Book now for your Mid life check up!